To person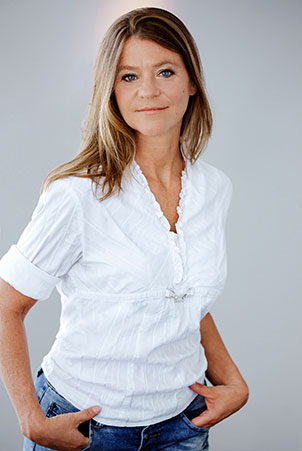 Dr. med. Kirsten Deutschländer, meanwhile, looks back on 25 years of professional experience.  Both in her own primary care practice as a specialist in internal and general medicine and medical psychotherapist as well as in the role of the chief physician of a rehabilitation and prevention clinic for parents and children. The focus of the clinic lays on psychosomatic medicine, orthopedics, susceptibility to infections, emotional disorders and ADHD in children. Even during her studies, her greatest interest was the holistic understanding of human nature, psychosomatics, natural medicine and other healing systems. This was followed by training in the fields of naturopathy, homeopathy, acupuncture, sports medicine, social medicine, orthomolecular medicine, nutritional medicine, depth psychological psychotherapy for adults, children and adolescents. Since 2009 she is chief physician of the clinic Inntaler-Hof in Neuburg / Inn.
She gained experience with classical phytotherapy, Bach flower treatment, neural therapy, autologous blood therapy, traditional Chinese medicine, various schools of acupuncture, yoga and ajurveda, meditation, informational medicine, bioresonance therapy, quantum healing and other mental healing techniques, kinesiology, psychosomatic energetics and various relaxation techniques. She is a trained yoga teacher and since 2005 offers health seminars and lectures on various topics. She is the author of 2 books and regularly publishes in various journals.
By engaging in intensive research into theories of quantum physics, she now advocates introducing the new term coherence medicine. For another medicine that accompanies effective ways to healing. Coherence medicine is the foundation of every cure.
Since 2011 she has been intensively involved in water research in medicine.
Since 2016 she is 2nd member of the board of the non-profit association "Quellen des Lebens e.V." located in Munic.